How We Serve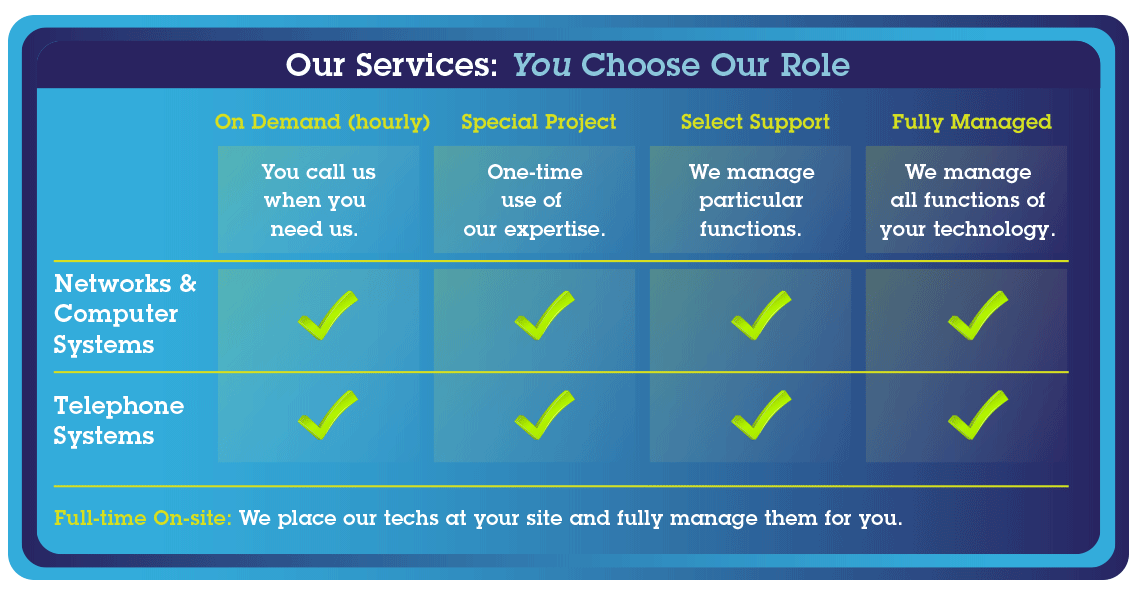 We meet your needs on your terms. If you only need us to fix something right now, we will give you the same quality service and attention that we give to our fully managed clients. The difference is that the more fully we manage your IT, the more smoothly your IT and your budgeting will run. The above chart is a summary of your basic service choices.
You probably have increasing concerns about the way your business is impacted by security threats and privacy requirements. We are well equipped to serve a wide variety of industries, and we have especially strong skills in the following segments.
What does reliability mean to You?
Predictable and scalable monthly cost
Dependable, secure network
More productive staff
Access to highly specialized IT resources